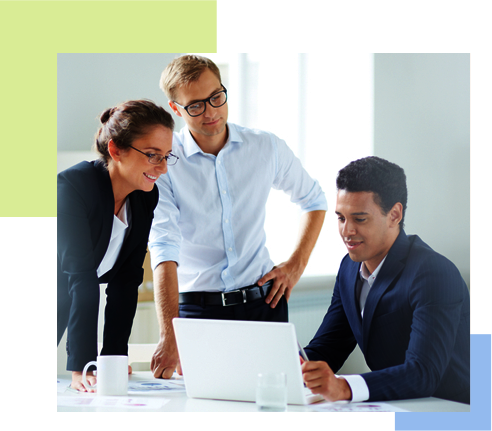 ABOUT ARIA™
Aria ™ is a full featured, web based property management solution that is affordable, user friendly, and meets the needs of a wide variety of end users while offering accessible and exceptional implementation and technical support. Aria™ was developed by real estate professionals for real estate professionals and offers practical and usable features to monitor and analyze your real-time property data. With its intuitive navigation and design, easy to read dashboard, flexible G/L and accounting templates and extensive report options, Aria ™ will become your complete property management solution.
WHY ARIA™

INTUITIVELY DESIGNED FOR EASY NAVIGATION

EXCEPTIONAL TECHNICAL SUPPORT AND TRAINING

FULLY INTEGRATED FLEXIBLE GL, A/P AND A/R SYSTEM

SECURE ACCESS FROM ANYWHERE IN THE WORLD
BENEFITS
Support
Aria ™ offers best in class technical support that is not only accessible but is responsive to our client's needs.Knowing that your time and effort are the greatest expenses in implementing a new software tool, we have created the Site Training guide to give the on-site users step-by-step exercises to enhance their learning experience. Aria ™ offers extensive technology and security features such as encryption of sensitive data fields and has secured Netragard's Platinum External Network Penetration Certificate of Security.
Marketing
Aria ™ can help you streamline your business operations to help focus on what really matters. Capture your prospect data and convert them to residents with the click of a button. Analyze the efficiency of your leasing efforts by tracking where your leads are generated, specific demographic information and conversion rates, just to name a few. Aria's ™ built-in screening functions, application process and wait list features will help ensure leasing opportunities are not missed.
Accounting
Aria ™ offers a flexible, fully integrated accounting solution to include customized accounting templates, multiple chart of accounts, quick receipt processing, batch or auto-post transaction settings, extensive report options, and multiple currency settings allowing you to streamline your day-to-day accounting tasks ultimately saving you valuable time and money. The extensive report formatting feature allows users to accommodate a variety of reporting needs specific to your audience - whether it's a lender, an owner, investor or manager.
Management
Aria™ is a comprehensive solution for easy management of accounting and administrative processes. Application and Work Order approvals are supported through operational policies, while lease expirating and clause reminders keep administrators on task.
FEATURES

Lease Management

Work Order Management

Prospect Management

Asset Tracking

Calendar Module

100 + Reports

Global Settings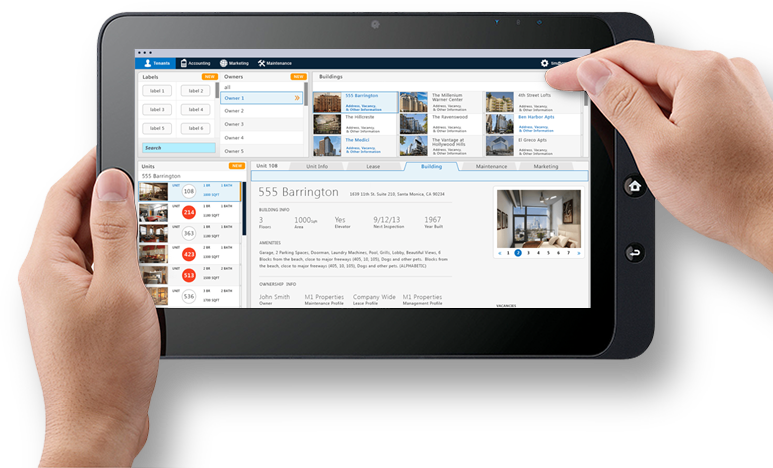 TESTIMONIALS
Aria ™ has helped us organize and manage all of our critical dates and it's easy to use by everyone in our team.
Having a product like Aria ™ has helped my team streamline their operations.
Aria ™ has helped me manage my diverse portfolio more efficiently.
CONTACT US
UNITED STATES (DALLAS)
6330 Lyndon B. Johnson Fwy, Suite 234-A
Dallas, TX 75240
Telephone: +1-877-362-6243
Email: sales@ariaview.com
UNITED STATES (NEW YORK)
132 East 43rd Street, Suite 340
New York, NY 10017
Telephone: +1-877-362-6243
Email: sales@ariaview.com
EUROPE (LONDON)
Level 7 XCHG,
22 Bishopsgate, London, EC2N 4AJ
Telephone: +44-(0)20-3287-64263
Email: sales@ariaview.com
MIDDLE EAST ASIA (DUBAI)
D204 Dubai Silicon,
Oasis Headquarter Building, Dubai, U.A.E
Telephone: +971-4-501-5931
Email: sales@ariaview.com
CENTRAL ASIA (MUMBAI)
Evergreen Industrial Estate,Shakti Mills Lane,
Mahalaxmi,Mumbai 400011, India
Telephone: +91-22-2491-5383
Email: sales@ariaview.com
CENTRAL ASIA (GANDHINAGAR)
Mindspace – Building No. 1, Aqualine Properties SEZ
Gandhinagar 382009, India
Telephone: +91-79-61711616 / +91-79-61711611
Email: sales@ariaview.com
CENTRAL ASIA (CHENNAI)
No. 66 & 67 Gowdia Mutt Road,
Royapettah, Chennai 600014, India
Telephone: +91-44-2827-5390
Email: sales@ariaview.com
AUSTRALIA (SYDNEY)
Level 1, 207-209 Marrickville Road,
Marrickville NSW 2204, Australia
Telephone: +61 2 8006 2101
Email: sydney@annet.com